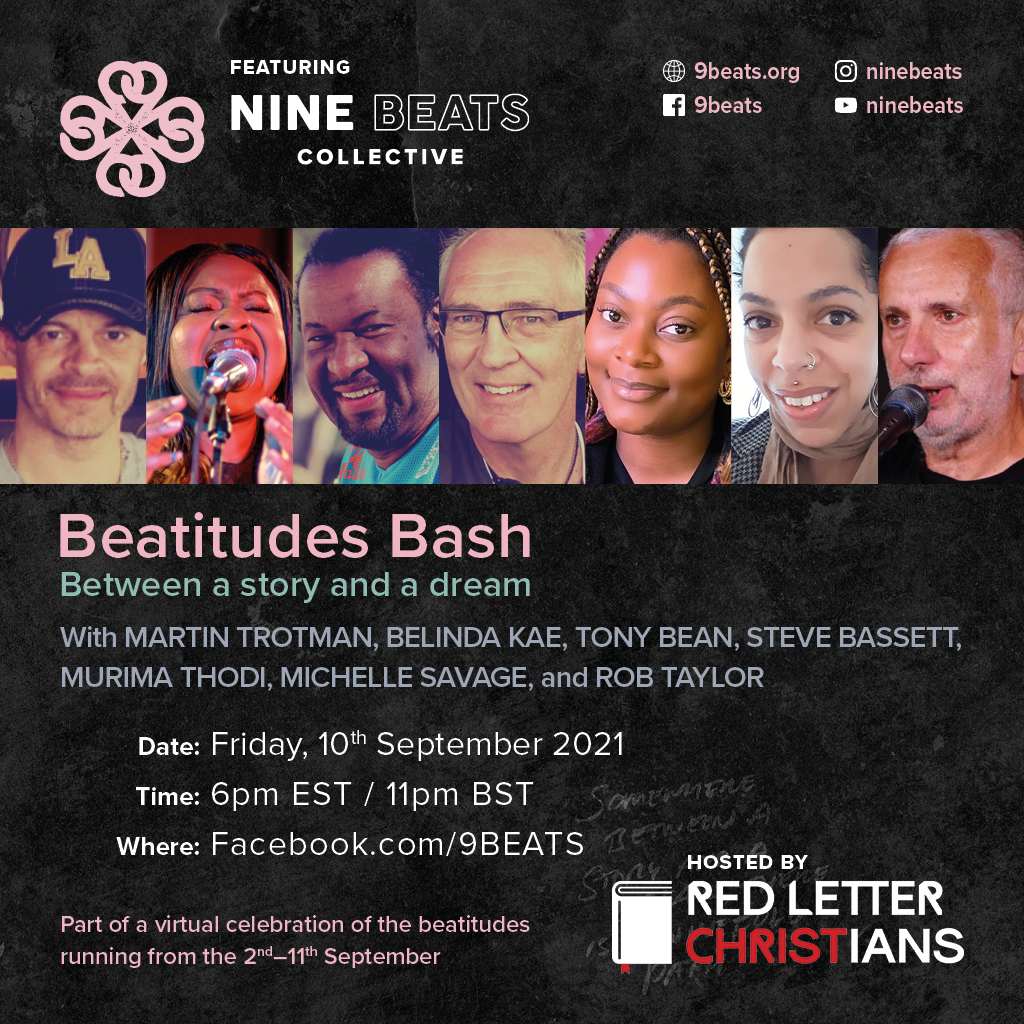 Filmed live at R Manor Studio in Birmingham, 'Between a story and a dream' includes music, story, spoken word, and thought-provoking conversation in-the-round from members of NINE BEATS Collective. One of three NINE BEATS Collective contributions to the Beatitudes Bash, a virtual celebration of the counter-cultural values of Jesus found in the beatitudes, hosted by Red Letter Christians.
Check out the recorded live performance below or over on our Facebook page.
Featuring: Steve Bassett, Martin Trotman, Belinda Kae, Tony Bean, Michelle Savage, Rob Taylor, Murima, and the NINE BEATS crew. With thanks to Helen Bentley and R Manor Studio.