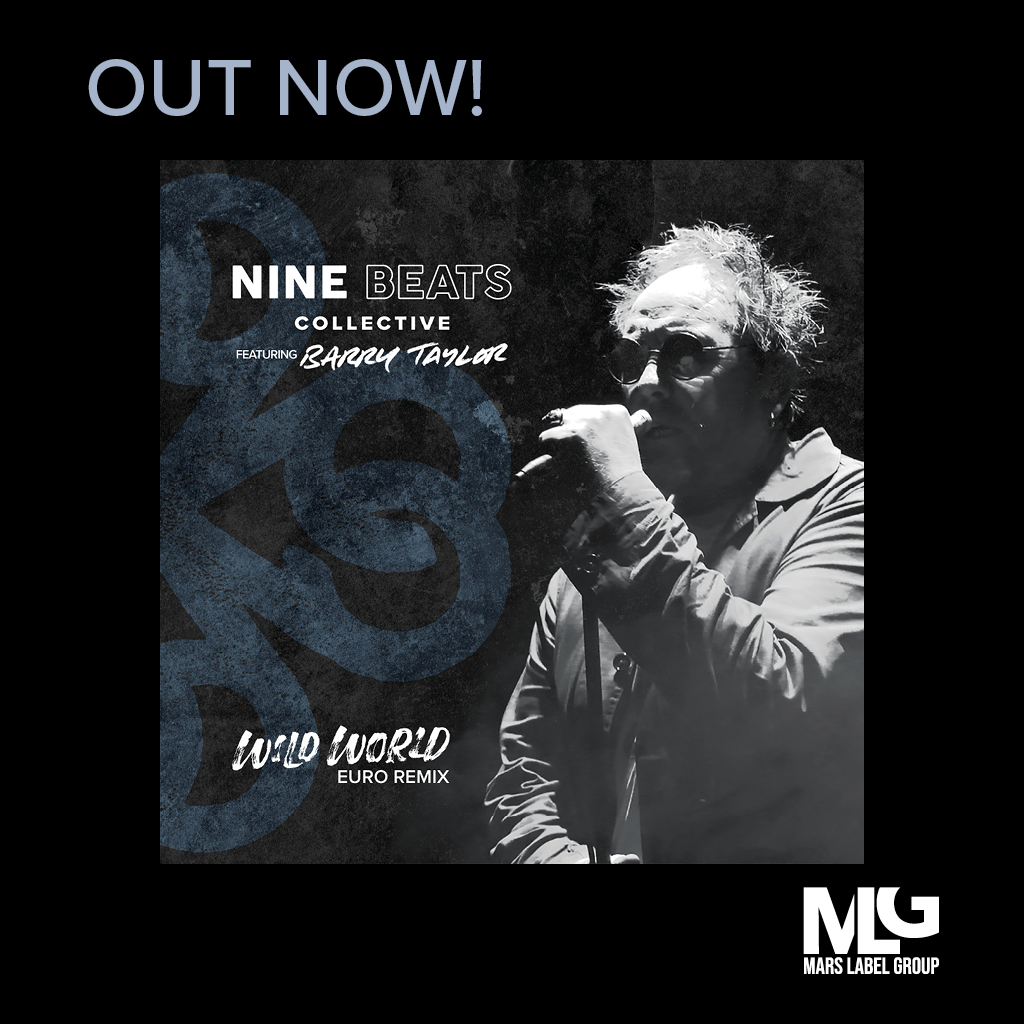 Music & lyrics: Barry Taylor
Duration: 4 mins 39 secs
Single : https://orcd.co/wildworldeuroremix
Album: https://orcd.co/ninebeatstothebar
From the critically acclaimed album "Nine Beats to the Bar" by the NINE BEATS Collective, comes the exciting debut single for Europe.
Wild World is written and performed by NINE BEATS Collective member, former AC/DC tech crew turned punk theologian, author, and social critic, Barry Taylor.
Built on an insistent groove from an old-school R&B vibe that grabs your attention and refuses to let go, Barry says that this electro-pop influenced remix "is about the random, chaos of life. It's about the push and pull, the sorrow and the joy, the struggle and the triumph. It's a song that invites you to embrace this wild world and live in the adventure of bringing love and peace where we can."
"I had this idea and it just felt like I needed to stretch for it. I think in some ways what I was trying to say lyrically and musically was that peace, harmony and justice can be elusive ideas, and you sort of have to reach for them. Sometimes when you are in a recording studio you can just find things about your voice that you wouldn't necessarily try in a different environment. I was as surprised as everybody else, because it's much higher than I usually sing, but it seemed to work out all right."
NINE BEATS Collective is an international collaboration of world class musicians, artists, and songwriters who have come together from different continents, different cities, and different experiences, exploring the ancient wisdom known as "the beatitudes".
Barry's original version of Wild World is available on our vinyl double album "Nine Beats to the Bar", which also releases today in Europe. Acclaimed by critics, it is an eclectic soundscape of R&B, soul, rock/pop, acoustic threads, classical, jazz/funk, African vibes, and a hint of gospel. It's a haunting, a cry, a new beat. It's soul, adventure, lament, and rage. It's a love song. And most of all it's a movement. You can listen to the entire album here.
"The words, lyrics and music tell the tale of our times, and shine a light on ideas that might change things. A very intriguing listen." Vents Magazine
"An immersive and exquisite listening experience – 10/10." Cross Rhythms
"It will fuel your thoughts for some time to come." Buzzjack
"Beautiful, hypnotic, and above all – compelling." Indie Music Mag
"One of those albums that simply overflows with creativity." Whisperin' and hollerin'
Album Available on CD, download, & heavyweight 180gsm digitally mastered double vinyl LP
Released by M.A.R.S Label Group/Orchard