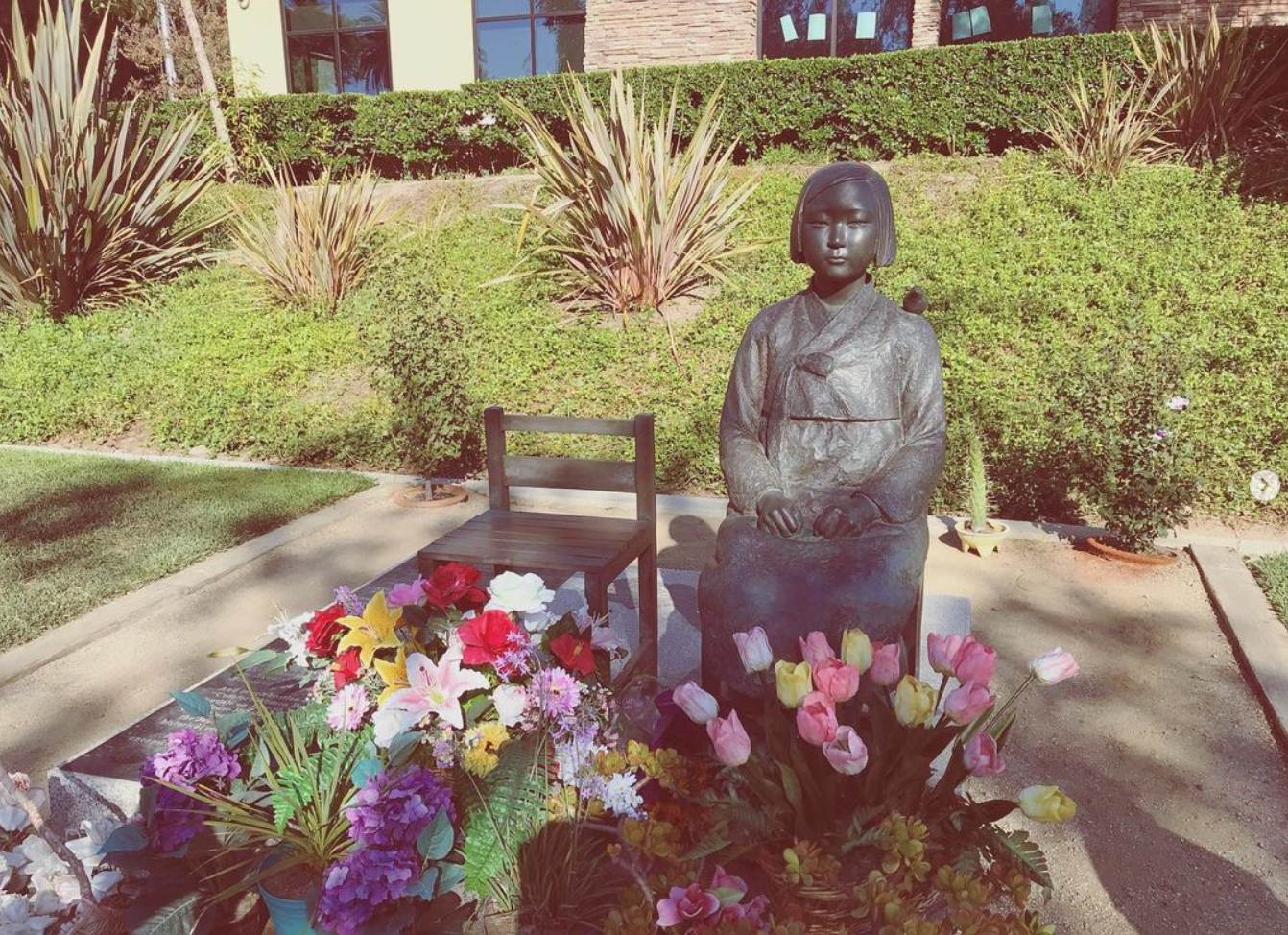 Our dear friend and Collective member Christine Yi Suh recounts her grandmother's story through the lens of the beatitudes.
TW: assault/violence
The last time I visited Korea was for my halmoni's funeral. In our grief, family members combed through missing pieces of her story, seeking to near the depths and heights of her humanity. As we shared our collective memories, we untangled threads of her trauma, joy, resilience, and faith. My grandmother in the early morning would often moan and pound her chest, releasing prayers of longing as she cried out to God. Her desperation and devotion always struck me as something otherworldly, as though she had lived more lifetimes than one should ever have to live.
When I think of what she endured and survived– war, poverty, colonization and violence, the erasure of her name, language, and culture amidst oppressive, dehumanizing systems… I now see her prayers were filled with our people's han, the painful tearing of one's heart due to injustices. Like the psalmists crying out with distress and lament, her soul cried out for justice.
Throughout her lifetime, my halmoni carried the horrific stories of distant friends and family– childhood friends, young girls and women her age who disappeared from the safety of their villages and homes– their experiences and voices silenced in glorified patriarchal narratives of war. 
And although my halmoni never shared these stories with me directly, she along with my great aunts and their peers held the devastating truths of these stories– over 200,000 young women (ages 11-25) were forcibly kidnapped and violently taken as sex slaves (euphemistically called "comfort women") by the Japanese military from 1932-1945.
Thousands of women from Korea, China, Taiwan, the Philippines, Thailand, Vietnam, Singapore, Indonesia, Malaysia, and the Netherlands were held captive and raped up to 60-70 times a day, their bodies and souls torn apart through horrific violence. Theologian Chung Hyun Kyung contrasts the "comfort" of soldiers with the "death" of these women. Their "comfort" meant the systematized "death"— torture, abuse of these young women. Many were murdered for their resistance or died from starvation, exhaustion, venereal diseases, and wounds from their abuse.
Approximately 80% of comfort women were Korean. And in Korea, a point of deep grief, rage, and sorrow is that Japan has yet to formally apologize and provide reparations for these war crimes. The comfort women, our Halmonis, are now in their late 80's and 90's— and they have yet to receive full justice, restitution, and healing. Their individual and collective han has yet to be set free.
As I remember my grandmother's passing, I hold the comfort women around the world in my heart— mothers, sisters, daughters, our dear Halmonis… and I grieve, remember, ache, and cry out for them. I continue to tell their stories and commit to never forget the atrocities they endured. I resist against the interconnected layers of oppressive, violent systems meant to dehumanize and discard image-bearers of God. My soul cries out, "How long, O Lord?!"
And in my unresolved despair, I hear Jesus weeping with me: "Blessed are the Halmonis, for I will comfort them."
Christine Yi Suh